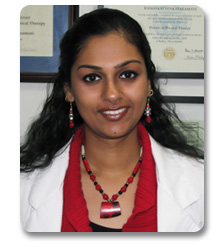 Dr. Rama Venkataramani PT ,DPT, MS (Ortho)
Executive Director, Senior Doctor of Physical Therapy & Chief Fun Officer
Credentials: Dr. Rama has over 15 years of experience of clinical experience and training in California, New York and Connecticut.
Education: Mass General Hospital IHP (affiliated to Harvard Medical School), Quinnipiac University
Research Papers:
Hobbies: Dr. Rama enjoys Music, Fitness, Cooking, Traveling, Swimming, Sports and Energy Healing (Reiki)
What I like MOST about working at Blessed Orthopedic Physical Therapy:
"I believe in one-on-one interaction with my patients and creating pain relief and healthy lifestyles for my patients."
---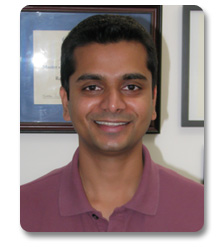 Dr. Rajiv Vijayakumar PT, DPT, MS (Ortho)
Clinical Director, Senior Doctor of Physical Therapy & TechnoGeek
Credentials: Rajiv has over 10 years of clinical experience and training in California, New York, Massachusetts and Connecticut. Rajiv believes in a hands-on, innovative, creative, effective, one-on-one approach to patient care. He is easy to talk to, caring and fun to work with. He believes that healing comes from unlocking the healing potential within.
Education: Doctor of Physical Therapy (DPT) from Massachusetts General Hospital IHP (affiliated to Harvard Medical School), Specialization MSPT (Orthopedics) from Quinnipiac University.
Research Papers:
Hobbies: Dr.Rajiv enjoys Photography, Cinematography, Technology, Music, Fitness and Basketball.
What I like MOST about working at Blessed Orthopedic Physical Therapy:
"I am very passionate about creating healthy lifestyles for my patients and I take the time to educate my patients about their condition and to explain the rationale behind the treatment provided."
---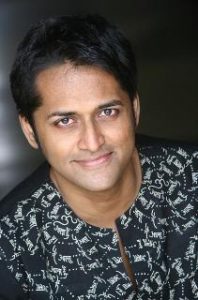 Roger Narayan, BE (with Honors), MS, JD
President, CEO and Taskmaster
Roger has a Bio-Medical Research background and is an Engineer, Entrepreneur, Educator, Philanthropist, and Entertainer. He brings a strong breadth of Management, Technology, Engagement Management, Project Management and Operations experience having worked in both Corporate and Consulting environments to implement projects and manage client relationships with Fortune 100, Fortune 500, Private, Mid-size and Startup clients including Intel, Cisco Systems, Oracle, Electronic Arts, Cambira and Replay TV. Roger has always delivered on-time and within budget to bring strategic value to clients at all levels. Roger has established deep customer relationships with several key accounts in various industries – Hi-Tech, Finance, Supply Chain, Consumer Electronics, Banking, Retail, Bio-tech and Video Gaming. Roger's passion for Customer Service comes from his background in Corporate America as a Project Manager on Technology projects and as a Marketing Executive in Silicon Valley for 8 years where client satisfaction and quality results were paramount.
Roger worked on early Biodegradable Suture concepts, and Materials for Acrylic Dentures and Implants (for Orthodontics and Periodontics). He is also an avid Holistic Health and Wellness Advocate through Organics and practices Advanced Transcendental Meditation (TM) ordained as a Siddha, as taught by Maharshi Mahesh Yogi and advocated by David Lynch, Jerry Seinfeld, Oprah Winfrey, Russell Brand and The Beatles among many other celebrities. He holds a BE (with Honors) in Mechanical Engineering from the prestigious University BITS Pilani (considered the Harvard of India) where he performed his Bio-Medical Materials Science Research, where he was also Voted "Best Young Manager" by the prestigious IIM Bangalore (Wharton of India) Alumni. Roger holds a Masters Degree in Engineering from the University of Maryland at College Park on a Fellowship, and maintained a perfect 4.0/4.0 GPA in a very competitive Graduate Engineering Program. For Research, Roger worked on Projects for the US Army, US Navy, NASA Goddard, and the World's Top Prestigious Alfred E. Gessow Rotorcraft Center. Roger's Masters Thesis work was published as a book used in the Supply Chain Management and Manufacturing verticals in the Microelectronics industry.
Roger is a regularly invited TEDx & Keynote Speaker, has taught and moderated Master Classes, Self-Development and Acting Workshops at the Prestigious National School of Drama (India), Ravindra Kalakshetra (India), with Foreign Film Delegations at Dr.Nagathihalli's Tent Cinema Acting School, and in Los Angeles, New York and several Universities and International Schools. He has been an MC, Host and Celebrity Guest at a variety of mainstream, diaspora and cultural events in the US.
Roger Narayan is also an Award Winning and Nominated Hollywood and International Actor. Roger works regularly on American TV Shows and Films and in Indian Films (Hindi, Tamil, Kannada, Sanskrit) in a broad range of genre' and portraying Indian and Middle Eastern ethnicities and Voices. He was Nominated for Best Actor at the Filmfare Awards and South India International Movie Awards twice.
Roger is an avid Philanthropist and donates his time and Celebrity to support, promote and host events for Children's and Education charities. Roger is on the Board of Directors and the Goodwill Ambassador of Induz (www.Induz.org), a Children's Education Non-Profit, is the GoodWill Amabassador and on the Board of Advisors of SevaChild (www.SevaChild.org), a Non-Profit that provides Nutritional Supplements to underprivileged children in India, Brand Ambassador of LifeLine a rare Blood Group Donor Organization based in India and Goodwill Ambassador of Ashvamrith (www.Ashvamrith.org), a Non-Profit that uses Equine Therapy to treat developmentally disabled kids with Autism, Downs Syndrome and Aspergers develop confidence and social skills.
IMDB: www.imdb.me/RogerNarayan
Website: www.Roger-Narayan.com
---
Awesome Photo being Uploaded 🙂
Dr.Ashley, D.Acu
Doctor of Acupuncture & Doctor of Traditional Chinese Medicine (TCM)
---
Awesome Photo being Uploaded 🙂
Isaac
Pilates Instructor
---
Awesome Photo being Uploaded 🙂
Sharri
Pilates Instructor, Dietician, Pilot (what!)
---
Awesome Photo being Uploaded 🙂
Liberty
Yoga Instructor
---
Awesome Photo being Uploaded 🙂
Genevieve, MA
Front Desk Manager & Poet
---
Awesome Photo being Uploaded 🙂
Keila
Office Manager & Very Detail Oriented Person
---
Awesome Photo being Uploaded 🙂
Jia
Customer Service
---
Awesome Photo being Uploaded 🙂
Dean, MT
Massage Therapist (Trigger Point Release)
---
Awesome Photo being Uploaded 🙂
James, MT
Massage Therapist (Cranio Sacral)
---
Awesome Photo being Uploaded 🙂
Abby, MT
Massage Therapist
---
Awesome Photo being Uploaded 🙂
Maggie, MT
Massage Therapist