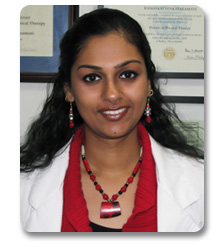 Dr. Rama Venkataramani  PT, DPT, MSPT (Ortho)
Doctor of Physical Therapy & Chief Fun Officer
Credentials: Dr. Rama has over 20 years of clinical experience and training as a Doctor of Physical Therapy, Doctor of Acupuncture and Reiki Healer in California, New York, Connecticut and India.
Education: 
Doctor of Physical Therapy (DPT) Massachusetts General Hospital IHP (affiliated Harvard Medical School)
MSPT (Orthopedics) Quinnipiac University
Doctor of Acupuncture (L.Ac) India
Reiki Healer Certification
Research Papers:
Hobbies: Dr. Rama enjoys Philanthropy, Music, Fitness, Cooking, Traveling, Swimming, Sports and Energy Healing (Reiki)
What I like MOST about working at Blessed Orthopedic Physical Therapy:
"I believe in one-on-one interaction with my patients and creating pain relief and healthy lifestyles for my patients."
---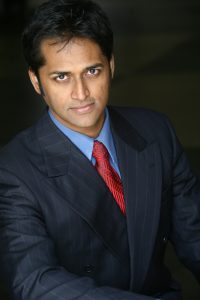 Roger Narayan  MSME, BSME
Manager
Credentials: Roger has over 25 years of experience as an entrepreneur starting at age 10 in the family business, and having run multiple successful businesses in Healthcare, Education and Technology. He is a Goodwill Ambassador/Philanthropist to several non-profits. Roger is an International Actor (www.Roger-Narayan) and works in Hollywood and Bollywood. He is a regularly invited speaker and has spoken at TEDx, Corporations and Universities around the world. He is fluent in 5 languages Hindi, Urdu, Tamil, Kannada and Sanskrit and does killer Middle Eastern, British and Indian accents.
Education: 
Masters of Science in Mechanical Engineering (MSME) University of Maryland College Park
Method Acting American Conservatory Theater
Law School Coursework Harvard Law School
Bachelor of Engineering with Honors (BE with Honors) in Mechanical Engineering BITS Pilani (considered the Harvard of India)
Publications:
Management and Decision Support for the Contract Manufacturing of Electronic Products
Hobbies: Roger enjoys Philanthropy, Holistics, Organics, Fitness, Technology, Meditation, Music and Travel.
What I like MOST about working at Blessed Orthopedic Physical Therapy:
"Love the warm, homely environment we endeavor to create, to promote healing for everyone. Our patients are like our guests in our home. We are kind and work with kind people. We feel it is a blessing to heal and be healed"