KNEE PAIN RELIEF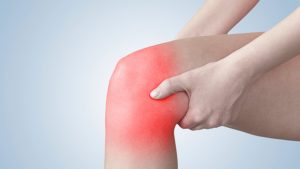 If you have Knee Pain that is usually worse after sitting, mainly behind the knee, bending makes it worse, and it's preventing you from squatting deep, pivoting, jumping, climbing stairs, and it's making you feel restricted in your daily activities and decreasing your confidence, you must read this article about Knee Pain Relief.
Here are some tips for faster, better Knee Pain Relief.
A lot of the conventional treatments such as tylenol, steroid injection, and heat/ice, are temporary at best and mask the pain but don't get to the root cause. And they can be harmful.
This problem requires relieving pressure off the meniscus, strengthening the quads and calves, this is important in order to let the meniscus heal.
And if you ignore it, you could end up turning your problem into a tear that requires surgery. The pain could increase to the point where drugs don't help anymore. Then you might be told that you need an injection and that could make things worse.
If you are serious about getting better and want to be able to squat deep, pivot, jump, bound up stairs, and feel confident and able again then read below.
One quick tip for you to do on your own at home is towel roll stretch and joint gapping. I'll show you how you can learn it below.
In the meantime, follow these instructions for Knee Pain Relief now to get a jumpstart on faster healing:
1. Things you should NOT do for the next two weeks: Don't pivot, deep squat, kneel, or sit for more than 30 minutes at a time.
2. Be wary of prolonged use of pain meds and injections since they can weaken the structures and potentially cause more issues later down the road. Ice can make it feel better for a short time but can actually interfere with the healing process.
My name is Dr.Rama Venkataramani and I am an expert on knee pain relief related to meniscus problems.
I have treated over 500 people with this condition over the last 15 years helping people regain their independence and function.
And the reason why I'm shedding light on this problem is because I had a patient who was an all-star soccer player and he got the wrong treatment and wasn't instructed properly. It ruined his career. He was 18 years old and had a bright future. Now he doesn't. I don't want to see that happen to you. I know what it's like because I too was a young all-star and my career got cut short by lack of education and proper treatment.
Some of the most common causes of this problem are during sport related activities such as a "plant-shift-pivoting" action. Or when hit from the side or repetitive bending and squatting.
Here's what one of our patients had to say about their Knee Pain Relief, "I felt 90% better after my first session. I'm so glad I found Blessed PT." – KJ
If you are serious about wanting to get better quickly, call us at (866) 960 9199. We accept most insurances and have affordable cash programs if you don't have insurance, are unemployed or have a high deductible.
In addition to the Treatment, I will teach you about Knee Pain Relief:
1. How to do the amazing towel roll stretch and joint gapping on your own from home.
2. The #1 thing you need to know about getting back to normal
3. The treatments you need to avoid like the plague.
4. The 3 step fastest methods to getting better fast.
5. The secret no one will tell you because most don't know.
Call us at 1 (866) 960 9199 today!